Logistics application
Sharpness, Agile, and precise daily logistics process monitoring and control have never been easier with Trio Logistics.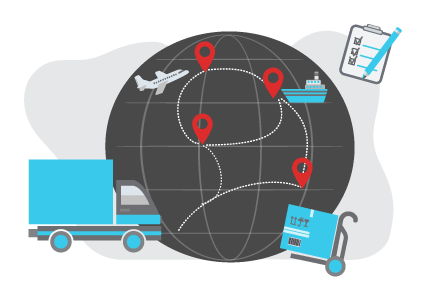 Your product has to be in the customer's hand.
Regardless of which vertical a business is into, it relies on warehousing and logistics for the timely delivery and effective distribution of its products and services One of the most important factors in maintaining successful warehouse-related operations in your company is keeping the logistics straight. Triosuite logistics technology encompasses all the varied, complex factors – organization, movements, and management – involved in warehousing. This includes the flow (shipping and receiving) of physical inventory, as well as that of abstract goods, including information and time.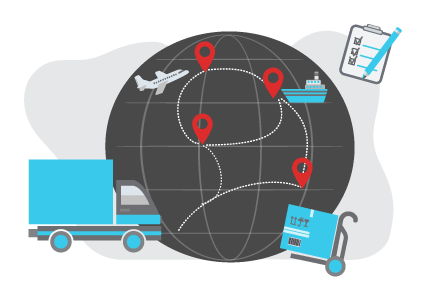 Feature of Trio Logistics
Order Management.
Distribution Management.
Counting.

Trio Logistics is a powerful application on your mobile.
Companies that have a warehouse need to automate warehouse movements to track inventory, including enhancements in performing a unified and efficient method for the proper flow of stocks. Trio logistics application covers the picking, receiving, counting, stock locator, serial (lot) number tracking, kitting, and more functionality that help users to increase efficiency, and reduce operating costs using only their mobile by controlling:
⦁ Order Management:
Customer orders need to be treated as a critical process, where you need to make sure goods are picked and shipped to clients correctly, on time, and to the right address. Triosuite Orders Management is a function in Triosuite Logistics technology that manages and organizes the Receiving (Purchase and Material ).On the other hand Issued (Material transfer and Sales delivery)
⦁ Distribution Management:
A wholesale distribution company will be concerned with software functionality that focuses on maintaining optimal inventory levels, facilitating the quick movement of goods, providing strong front office functionality for customer service personnel, and delivery, and flexible reporting for management. Cash van (transportation management system (TMS) focuses on Loading, intelligent delivery using maps, and closing with the customer.
⦁ Counting:
"Inaccurate Stock Count" Excess and obsolete stock, Wastage, and leakage in the material are major problems facing warehouse management. Barcode scanning for the material: stock, purchase just by barcode reader in your mobile decrease the time and loss.