Communication Is The Key To Success: We Make It Easy.
Trio Contact Center Software is comprehensive and consolidated at the same time. It guarantees to provide the best Contact Center Experience that suits perfectly for all types of contact centers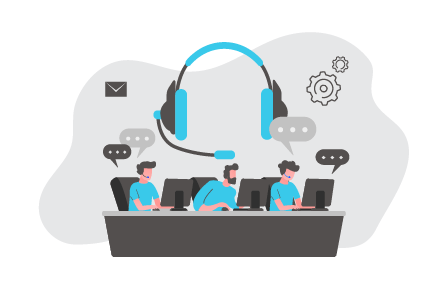 Designed in a way to make sure that user loyalty is built, and the customers' expectations are accomplished.
Since we have hands-on experience working on numerous communication projects, we understand customer requirements and design products that are efficient as well as user-friendly. When it comes to developing innovative products for communication; performance, stability, and small details like UI/UX become mandatory aspects. Therefore, at Trio Contact Center we design and develop products that deliver performance and stability to its users. As a result, our products are very competitive in terms of price, performance, and user-friendliness.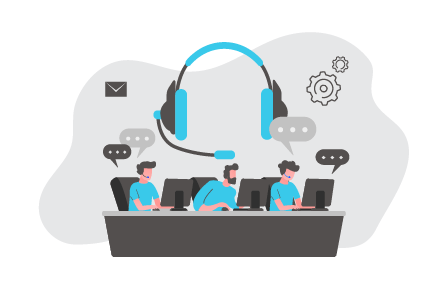 Trio Contact Center Key Features:
Predictive Dialer: An ideal tool for businesses with huge call volumes.
Auto Dialer: Automation can be a major contributor to the use of resources effectively and enhancing productivity.
Skill-Based Mapping: Customer engagement with the organization to the next level.
WebRTC Phone: built webphone based on WebRTC technology by Google.
Automatic Call Distribution: Helps to distribute calls among available agents using specific strategies.
Real-Time Analytics and Reports: Real-time analysis feature allows you to Monitor and analyze all customer interactions.
Email: Email can be sent outside of this system and can also be received from customers. Email templates can also be created. An email campaign can be created by the admin.
Chat: The customer has three options to start a chat with the agents - Text chat, Voice chat, and Video chat from the website portal. Thus, if any customer wants to connect with an agent, then he can use any of the aforementioned options.
Video Call
SMS: For any branding or promotion purpose the admin can send SMSs in bulk to a list of customers by an SMS campaign. This is called SMS broadcasting.
Social Media: The system has three types of social media channels which are Facebook, Instagram, and Twitter. A customer can start a discussion with the agents through these social media channels. When a customer posts a message through any of these channels or writes a comment on the post of the company then automatically a ticket gets generated and then the agent can start the discussions with the customer.

Trio contact center Functionalities :
Multi-lingual Support
Lead Management
Easy Agent Management
Agent Call-back Management
Outbound Job Scheduler
Call Recording
Highly Secure
Inbuilt Basic CRM
Automatic Missed/Abandoned Call Dialling
Recording, Playback, and Download Options
Call transfer : Agent - Queue - Supervisor - Queue - Campaigns - External number - External Group -Agent External
Call Conference: Agent - Supervisor - External Number - External Group - Queue - Agent External
Sticky Agent
Answering Machine Detection