Assets

management is the key to getting good ROI for companies across various Businesses.

Keeping track organization's assets is just as important as keeping track of your inventory. Regardless of whether they were physical, mobile, IT, or even personnel, you need to track them for their status, location, maintenance schedule, and other relevant information.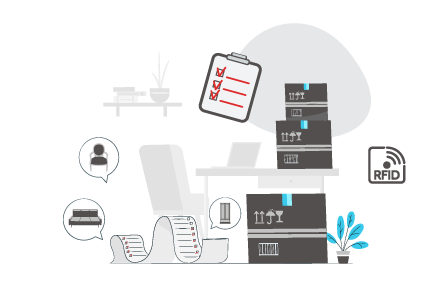 Assets

from Triosuite to facilitate the inventory process by application by reading the RFID of each property

Take Full control over the following :
Add a location or multi-locations.
Add divisions for the locations of the property as one or multi-floors.
Add groups to where properties location as rooms.
Add property details (image - name - description - supplier - type - read the tag).
Control the power of the scanner from near and far distances.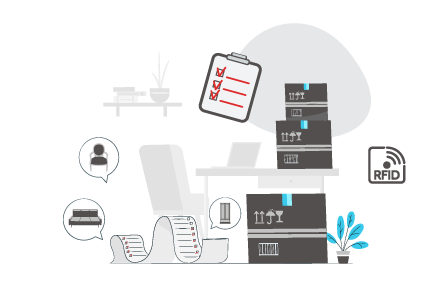 The main features of the application
Assets

from Triosuite
Easy to use and customizable.
Compatible with iOS and Android.
An inventory dashboard to see the status, their number, and lost and uninvented assets.
Synchronize and customize data for all assets or by locations.
Save time in The process of inventorying properties and knowing their actual condition.
Guarantee to protect property from loss or theft.
Suitable for facilities in the tourism sector (hotels - tourist villages - resorts).
Suitable for facilities in the service, administrative, and technology business sectors.

The main functions of the
Assets

app by Triosuite
Create and manage locations, positioning, and grouping.
Monitor and track the actual condition and movement.
Asset management
It is the key to getting good returns on investment for companies across verticals. A systematic approach to it not only boosts the productivity of a company but also elevates the efficiency of its business activities. The modern approach to capturing and reading information about objects from tags involves the utilization of radio waves. Known as radio frequency identification (RFID) technology, and it uses RFID asset tracking software to perform this task.
The application integrated with the property management module in Trio3
6
5
You can get details reports and analyses issued for the property owned by the facility is a comprehensive solution that manages the company's requirements, and The app covers Tracking, inventory, and locations for properties. It will cover part of the challenges and, with the integration with finance, HR, Property management, trading, maintenance management, and BI. Users and managers will get insight information that leads to better business results.