10 Reasons To Use ERP Systems in Retail Sector
{{'2021-09-12T12:25:50' | date : 'MMMM dd, y'}}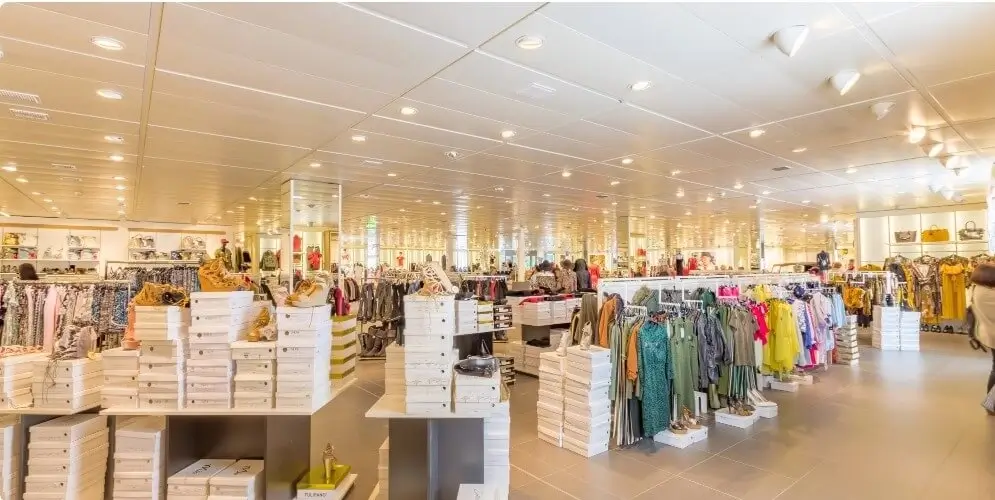 The primary purpose of purchasing any ERP software is to improve business operations. The Retail industry happens to be one of the most growing sectors in world economy. This accelerated growth, however, comes with a pressing need to manage the growth. This is where ERP systems come in handy. With ERP, retail and hypermarket can get access to a platform to manage their day to day business activities all within a single application.
So what are the benefits to gain from using ERP?
1. Customer Management
With ERP, there is an easy access to customer data using highly automated processes. By providing a 360-degree view of customer details and transactions, retailers can overcome challenges related to customer management.
2. Ease Of Payment
ERP system for retails uses an integrated POS terminal that allows customers to quickly complete their purchases on the platform that is user friendly.
3. Stock management
It helps to increase operational efficiency and modernize inventory and helps to reduce errors since the total process is highly automated. As ERP assists retailers to manage inventory levels effectively, it helps to minimize mistakes faced with using manual methods by ensuring that the whole process of monitoring stocks is automated.
4. Real-Time Reporting
This retail software helps generate extensive reports about sales, purchases and inventory positions. It allows to capture store sales data allowing for greater degree of resource planning.
5. Centralized Management
Since data entered into ERP systems are centralized, departments of a retail store can collaborate. Thus, helping retail companies to expand their area of operation and maximize sales and profits.
6. Employee Management
Employee management is key to a business no matter what the size looks like. Retail ERP therefore provide a platform through which employee performance can be tracked and introduces an automated way of shift scheduling which saves time and increases efficiency.
7. Finance Management
Retailers can manage their finances through the use of the accounting module of ERP. It works by providing access to various financial tools that are beneficial to the retail business
8. Vendor Management
ERP retail software enables retailers to set up procurement in a seamless manner. Using tools, such as quotations, invoices and supplies are purchased and access to transactional details with vendors
9. Forecasting
ERP provide Insights to demands of goods which help retailers plan their purchases. This effectively ensures that maximum profits are made while avoiding unnecessary cost of purchases that will negatively affect the business.
10. Data Security
Using ERP ensures that the customer and the company data are secured with access restrictions whereby only authorized users are allowed to access such sensitive data.
ERP is a must-have for retail and hypermarkets. With the increased competition all over, using ERP allows easy management of activities which reduces administrative cost and time. Getting rid of the traditional way of doing things and embracing automated processes available with ERP ensures lower employee turnover and great productivity.
Get in touch today with Triosuite to see how we can implement the right ERP system for your organization.